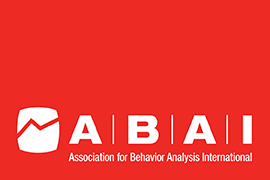 Natick, MA., June 27, 2018 – Realizing Children's Strengths Learning Center (RCS) in Natick, MA exhibited and presented at the recent Association for Behavior Analysis International 44th Annual Convention in San Diego, CA. Representatives and presenters included, RCS Chief Clinical Specialist, Colleen Yorlets, M.A., M.S., BCBA, LABA, Executive Managing Director Christina King, Ph.D, BCBA, LABA, and Clinical Director Megan Breault, M.S., BCBA, LABA.
The symposium, "Analyses of Equivalence-based Instruction Using Three Different Training Structures", was chaired by Colleen Yorlets and included three studies presenting data from interventions on how to efficiently develop concepts in children with Autism Spectrum Disorders.  The first study, presented by Megan Breault, focused on a teaching procedure which resulted in a participant sorting multiple school store items into categories having only been taught to sort one example item. Christina King, presented the second study which focused on designing language-based interventions that resulted in untaught verbal behavior representative of concept formation.  Lastly, Colleen Yorlets presented data suggesting that learners emitted substantially more errors and formed fewer classes amongst stimuli with a trial-and-error protocol compared to an errorless learning protocol.
Since 1974, the Association for Behavior Analysis International (ABAI) has been the primary membership organization for those interested in the philosophy, science, application, and teaching of behavior analysis. ABAI provides many services to its members and the field including events, careers, journals, affiliated chapters, special interest groups, and an online newsletter.
About Realizing Children's Strengths (RCS) Learning Center
Realizing Children's Strengths (RCS) Learning Center is a leading not-for-profit, chapter 766 approved private special educational school that provides the highest quality individualized behavioral and educational services to children with Autism Spectrum Disorders and other developmental disabilities.  For over a decade RCS Learning Center has exceeded the standards for teaching students with Autism through the use of Applied Behavior Analysis (ABA) treatment methodology with an emphasis on Verbal Behavioral Model for teaching communication and language skills.  Individualized curriculum, programming, and 1:1 support is tailored to meet the needs of each student that includes specialized vocational program for students 14 years and older.  Our highly respected leaders in the field of ABA conduct cutting edge research, present at national and local conferences and provide intensive training for individuals in the field of Behavioral Analysis and ABA. RCS Learning Center is based in Natick, MA and is a 501c3b non-profit. More information is available at www.rcslearning.org
About Realizing Children's Strengths (RCS) Behavioral and Educational Consulting
RCS Behavioral and Educational Consulting is the leading provider of Applied Behavior Analysis (ABA) treatment services for children and individuals with Autism Spectrum Disorders and other developmental disabilities.  Specializing in services that span across a child's lifetime and various developmental stages, RCS prides itself in ensuring each child reaches his/her potential.  The spectrum of services include the state contract as a Specialty Provider for Early Intervention,  Early Childhood services, including an innovative Integrated Preschool Program, social skills groups, Clinic-based sessions, and direct ABA, in-home services.  Other Exceptional services for children, individuals, families and school districts include; direct ABA, in-home and school based services, transitional support, IEP development, district wide educational and behavioral design, classroom consultation and training.  Operating for more than 20 years, RCS Behavioral and Educational Consulting has provided the highest quality services through highly trained and educated providers in the field of ABA and Early Childhood, supporting over a 1000 children and individuals along the North Shore and throughout Massachusetts.  General Consulting offices are located in Natick and Framingham.  The Early Childhood Office and Clinic is located in Woburn, MA.  More information is available at https://rcsconsultingne.com/