Welcome to the Early Childhood Center!
RCS offers a welcoming and engaging center-based ABA early childhood program for children ages 2-6. ABA services are provided with a 1:1 Registered Behavior Technician (RBT) to student ratio and overseen by a Board Certified Behavior Analyst (BCBA). Children spend a half or full day in a bright and stimulating classroom with a combination of intensive teaching time as well as learning through play, group and social learning opportunities. Parent training/coaching opportunities are provided to ensure generalization of skills from clinic to home and school settings.
Please ask us about our scheduling availability for morning, afternoon, and full day sessions.
Full-day and half-day options available • 15-35 hours weekly • 5-day weekly schedule
*Program covered by most insurance providers
What does our early childhood program offer?
✓  Skill-building: communication, play skills, group learning, self help, adaptive behavior skills
✓  1:1 intensive ABA therapy in an enriching environment
✓  Half day and full day programs offered, up to 35 hours per week
✓  Services provided by highly trained RBTs with on-site supervision by a BCBA
✓  Therapy is engaging, individualized and play-based
✓  Dedicated gross motor room for physical activity and development
✓  Parent collaboration and training provided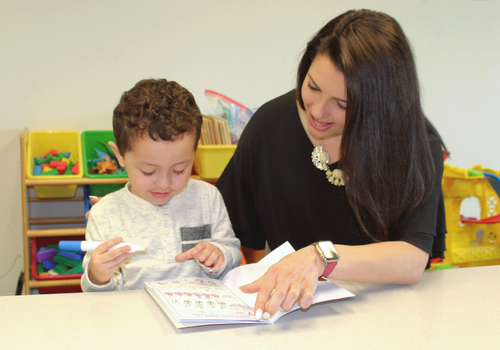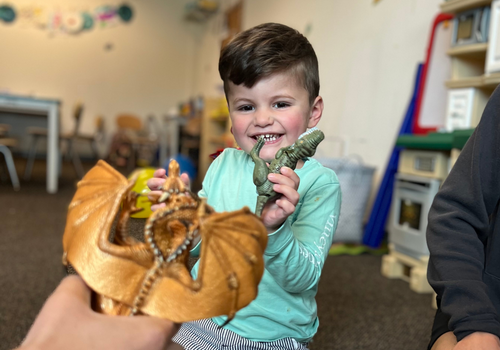 We believe in whole child learning and flexible programming.
We believe a happy and engaged child is a child ready to learn! Because your child will have unique needs, interests, and skills, we design our programming is based on each individual child. Our programming is never cookie cutter or one-size-fits-all. Instead, we practice innovative and flexible ABA in which the environment is an inclusive place of learning and skill-building, no matter where we are!
We know as a parent you want to make sure your child is receiving the best possible programming for their unique needs. At RCS we prioritize being family-focused. We are transparent, consistent, and collaborative in our approach to supporting you and your child. Parent training and collaboration is part of our ECC programming, whether your child is participating in half-day or full-day sessions.
Curious about the family experience? Check out this interview with two of our incredible ECC parents → Meet Angela and Doug!
For more information contact our Director of Center-Based Services, Ari Serio (Mazur), M.S. BCBA, LABA, at aserio@rcsconsultingne.com or 508.650.5990 x3066!
Safety Measures at our Early Childhood Center:
Meeting and exceeding physical distancing guidelines with only 4 students per classroom while still allowing for safe social opportunities with peers
Daily health and student screenings
Regular cleaning and sanitizing of all spaces
1:1 staff to student ratio with consistent staff member