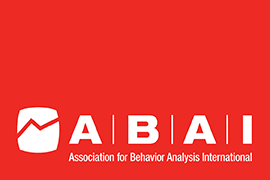 Natick, MA., January 28, 2019 – Realizing Children's Strengths (RCS) Behavioral & Educational Consulting in Natick, MA was well-represented at this month's Association for Behavior Analysis International Conference (ABAI) in San Francisco with poster presentations by Dr. Christina King, BCBA, LABA; Megan Breault, M.S., BCBA, LABA; and Colleen Yorlets, M.A., M.S., BCBA, LABA.

The trio offered insight on three topics:
 Stimulus Generalization and Equivalence-Based Instruction
 Stimulus Equivalence and Emergent Verbal Behavior
 Methodologies to Establish Conditioned Reinforcers

While the three posters examine different conceptual areas within behavior analysis, all focus on efficiency of instruction for learners with autism and other developmental disabilities. Efficiency of instruction is a common theme in RCS' ongoing lines of research, with findings disseminated in the larger behavior analytic community and then translated into practical applications for RCS students.

About RCS Learning Center
Realizing Children's Strengths (RCS) Learning Center is a leading not-for-profit, chapter 766 approved private special educational school that provides the highest quality individualized behavioral and educational services to children with Autism Spectrum Disorders and other developmental disabilities. For over a decade RCS Learning Center has exceeded the standards for teaching students with Autism through the use of Applied Behavior Analysis (ABA) treatment methodology with an emphasis on Verbal Behavioral Model for teaching communication and language skills. Individualized curriculum, programming, and 1:1 support is tailored to meet the needs of each student that includes specialized vocational program for students 14 years and older. Our highly respected leaders in the field of ABA conduct cutting edge research, present at national and local conferences and provide intensive training for individuals in the field of Behavioral Analysis and ABA. RCS Learning Center is based in Natick, MA and is a 501c3 non-profit. More information is available at www.rcslearning.org.