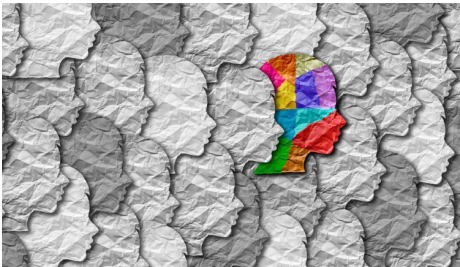 For parents of children with autism, finding the best school for their child can feel overwhelming. They are faced with having to consider a wide range of different options for their child's educational future that likely were not on their radar before such as school location, staff to student ratios,
teaching methodologies, peer groups and so much more. Luckily, throughout Massachusetts, there are many different programs and options available for children across the spectrum.

As the former Admissions Director for RCS Learning Center, I have had the opportunity to meet with many parents and experience different initial school tours and parent meetings. I always found it helpful when families came to the initial school visits with checklists, which included predetermined questions that they wanted to get answers to from the meeting. This allowed for more productive conversation and focus on their child's specific needs and how they could be met within our school.

The statewide association for special needs schools, the Massachusetts Association of 766 Approved Private Schools (maaps), has a wonderful checklist to use when collecting information about each school you visit. You can download the Special Education Program Checklist for Parents here. Use that list, along with these five tips to help choose the right school for your child with autism:

Personalize the form for you and your child. Before you even start to schedule school visits, go through the form highlight and detail any areas in which you know your child's specific needs. For instance, if your child requires a full year program, highlight this area; if they require ABA therapy, indicate it in the Program Specifics section. If your child has any physical limitations make sure to indicate what environmental accommodations must be available to allow your child to be successful.

Determine your needs around school visits, observations, and other progress updates. The form does a nice job covering communication from the school to the parents and for good reason. While the focus is often on a child's needs, a successful placement is also based on the program being able to meet the parent's needs. Make sure you have a clear understanding of how the school will share information with you and vice versa. Also determine what type of training you may require as a parent to help your child generalize skills from school to home.

Conduct some initial online research. maaps has an online directory where you can search for schools and programs that are tailored to different student populations, including across the autism spectrum. You can narrow results by program type (residential, day, or summer), age range served, and geographic location. Visit the websites of each school and compare it to your form's highlighted areas, which are your "must-haves," to help you weed out programs that will not meet your child's needs.

Tour several different schools. I always recommend having the first meeting to be with the school and the parents only as it is often a lot of information gathering to start. Once you have narrowed down your list, most schools are happy to accommodate a second tour or meeting, at which time it may be more appropriate to include your child. Take note of the children and staff within this environment. How do they interact, appear, engage? The form has ample space for you to jot down notes of cleanliness, space size, materials, etc. Be sure to tell your tour guide if there are times you would like to slow down or observe something more closely. Ask questions as you go or write them down for oneon-one discussions later.

Make sure you understand the program interventions and associated terminology. Following the tour, you will likely have a time to meet with the school staff. In addition to any "must haves" on the checklist, be sure to ask questions regarding any terms and policies the school staff use that you are not familiar with. There are many different types of interventions available for children with Autism but only a few that are established and supported by research. The National Autism Center released a report detailing the 14 established interventions for children with autism. This is a great resource to use to get familiar with the different types of interventions and understand which will be best for your child.

No matter which school you choose, with this preparation you can be confident your child with autism will get the excellent education that they deserve.