RCS is excited to offer a Social Skills Program at our Early Childhood office in Woburn, MA!  The 12 week program provides children ages 3-7 years old with a diagnosis of Autism the ability to participate in high quality ABA therapy with up to 6 peers of similar ages, ability and communication styles.  Groups are led by a BCBA and behavior therapist. Program is covered by most

insurance plans

.
---

The Social Skills Program run throughout the year with new 12 week sessions
beginning in, March, July, September and November.

We offer a variety of different groups to meet your child's unique needs.
See below for a detailed explanation of each group currently being offered.
Children can enroll in one or multiple groups per session.

Summer session beginning the week of July 8th.
*Please note our summer session runs for 6 weeks with two meetings per week.
---
Foundations!
Let's Play Together!
Let's Be Friends!
 Ready, Set, School!
RCS' Foundations social skills group works on teaching the skills necessary to be able to learn in a group environment with other peers.  Skills targeted in this group include successfully transitioning away from a caregiver and into a classroom, transitioning from activity to activity, generalizing skills, sharing toys and attention, requesting attention, independent play skills and social skills.  
RCS' Let's Play Together social skills groups work on teaching developmentally appropriate play skills within a fun and engaging group setting using research-based ABA teaching procedures.  Play skills targeted include independent play skills (with vocals), parallel play with peers, group games, and pretend play skills.  
RCS' Let's Be Friends social skills group focuses on targeting the social skills necessary to create and maintain positive social relationships with peers within a fun and engaging group setting.

RC

S' Ready, Set, School social skills group works on teaching  strategies to help students successfully manage the social and behavioral expectations of school.  This is a great option for children getting ready to start school for the first time in the fall as well as those already attending school.

---
Benefits

of the Social Skills Program:

Participate in a small group Applied Behavioral Analysis (ABA) Therapy Session
Ages 3-7
1.5 hour sessions
Group will be led by a BCBA, LABA and assisted by one of our Registered Behavior Technicians
Develop connections with similar-aged peers

Develop skills in the areas of:

Social Skills
Communication
Sharing and Turn Taking
Cooperative Play
Following Group Instructions
And more!

Covered by most insurance plans!
---
Welcome to our new center!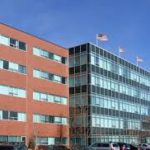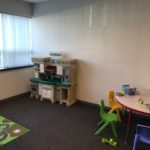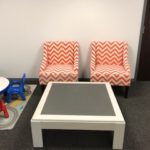 For more information on session dates and available group times, please contact Erin Foley at efoley@RCSconsultingNE.com or 508.650.5990 EX. 2007!
Click here for more information on accepted insurances.