Massachusetts Early Intervention Consortium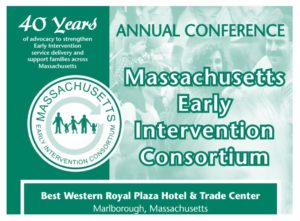 RCS Behavioral & Educational Consulting is exhibiting at the MEIC Conference.
About the MEIC Conference: "The Massachusetts Early Intervention Consortium Conference is an annual educational event
for service providers and families of children ages birth to three who have or are at risk for
developmental delays. This two-day conference provides an opportunity for practitioners,
researchers, physicians, higher education faculty, families, and policy makers to join in learning
and networking together." Learn more about MEIC and the Annual Conference here.
View General Consulting 2019-2020 Calendar!